Technology Institute Introduction
콘텐츠 영역
본문 시작
Rooted on horizontal and flexible organizational culture and passionate and challenging capapbility,
Kuk Dong Engineering and Construction establishes the foundation for future growth through development of new technologies.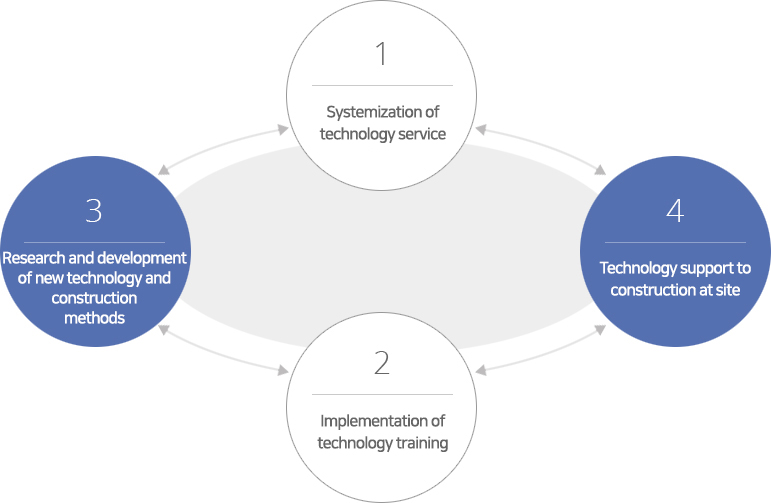 Systemization of technology service
Implementation of technology training
Research and development of new technology and construction methods
Technology support to construction at site
Technology Institute of Kuk Dong Engineering and Construction was founded in 1993 with a goal to actively respond to the change in the environment of construction market in Korean and overseas, develop future-oriented technologies, and create an environment where nature and humanity can coexist.
Kuk Dong Technology Institute is contributing to the improvement of competitiveness in technology for construction industry through research and development focused on civil engineering, construction, and environment, based on the accumulated construction experience and technology; it is taking every effort to fulfill a central role in creating a novel construction culture preferred by the clients. Also, through collaboration research of industry, university, and institute, commercialization, technology research, technology training, and thesis publication, Kuk Dong Technology Institute is accumulating technological prowess to improve its public image.